51W LED Work Driving Light on SUV
This 51W LED work light is one of our hot sale product.
Channeled heat sink designed for superior heat dissipation and high Intensity LED with longer life time.
Waterproof, dustproof, shockproof with rating IP68. Electrically protected against EMC interference.
Black and red color available.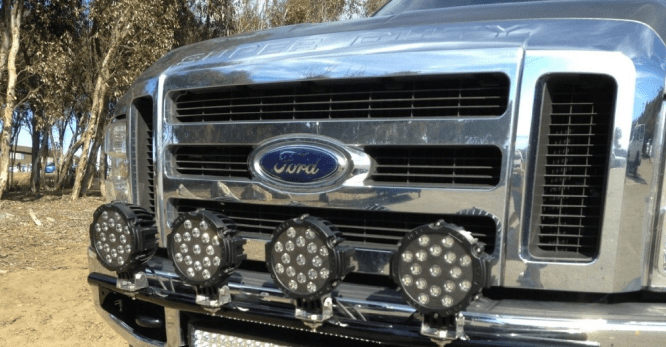 The 51W LED work light is also suitable for 4WD, SUV, UTV, ATV, automobile, tractor, trailer, train, boat, bus, tank, fire engine, communication vehicle, rescue vehicle, military vehicle, command vehicle, agricultural vehicle etc.

Related Projects/Products:
JC0512-60W New Hot Sale 60W Spot 7" Cree LED Headlamp for Auto Lighting System
JC1007B-70W 7 inch Newest Cree Round 70W LED Work Light for Offroad Auto Parts